"A Happy family is but an earlier heaven"
A few years ago, a new holiday was created in Canada called "Family Day".
Family Day....EH!
Now, I am the first to say that Canada is a cool country to live in...but how awesome is that!?!?
Yes, I am a proud Canadian. EH!
This is a national holiday dedicated to spending time with family.
It falls in February...the perfect time to break up the dreariness of the winter and add a little warmth and a nice little break.
While Canada is not on par with some European countries, I must say, we are ahead of the United States when it comes to putting family first in some ways.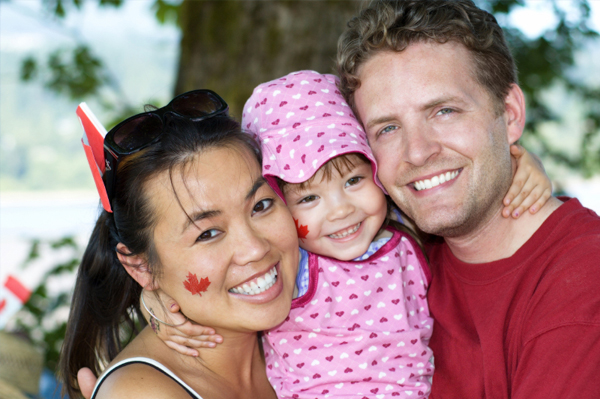 For example...Family Day!
For another example...we get an entire year of maternity/paternity leave when we have or adopt a baby.
Yes...that's right. A whole year. Moms and Dads can split it up however they feel meets their needs.
I took the whole year for all three of my boys. I got paid by the government which is nice...but some companies top that up.
Unfortunately, I have worked in the not-for-profit sector ever since my first son was born, so my employers did not...but the benefits from the government were enough to allow me this precious time with my babies.
I love an excuse to show you yet another photo of my babies!
Anyways...back to Family Day!
What a great concept!
This year, my husband and some friends will be renting some ice so that they can skate and play hockey with the boys together.
Having a full ice rink to do this with friends is a rare thing indeed here in Canada as ice is expensive and it is always booked up for hockey practices and games as well as figure skating, etc. My boys are very excited to be able to enjoy this time with their Dad.
Hopefully in the next year or two, our youngest Drew will be able to join in on the fun. And I guess I will have to get my skates on as well!
I used to figure skate as a kid...but with all the time that has passed combined with my foot and ankle injuries of late, skating is not too high on my priority list...but because my boys love it so much, I would like to be able to at least participate.
This is me going for a leisurely skate.
One thing that we really need to improve on here in Canada...and take our lead from Europeans...is the amount of vacation time we get here.
That reminds me, I have to watch this movie again!
Most full time jobs start with two weeks vacation...which is clearly not enough in a 365-day period. Many European countries get 6 weeks. We don't get that here unless we have been at a company for a long time and/or we are in a major, big-ass position.
We all work hard no matter what we do, and we all need breaks. Come on Canada!
Come on dude! EH!
At least let's take the breaks that are legally ours. I know when I was working full-time I often took my hour lunch break and worked through it.
I would grab something to eat when time allowed and 9 times out of 10 would mow down at my desk as I worked away. This is not healthy and certainly did not leave me refreshed to start my afternoon off well.
This looks about right. Except I rarely listened to my iPod.
I know when I was on a health kick a few years back, I started eating a healthy lunch and then going for a walk on my break. What a difference this made! It set the tone for the rest of my day...and into my evening shift as "mom and wife" at home.
Yes, I became one of those women in a business suit with running shoes.
Sexy look, I know.
Luckily I am at an age where I don't really give a flying frick through a rolling donut.
Because EVERY day is family day. They are not holidays...but we need to remember what our priorities are and we need the energy to be attentive to our families in the evening.
Hanging with Julian!
So, hooray for Family Day!
But let's all take a look at how we live every OTHER day, to make sure our families are an important part of those ones as well!
Smiles,
Lora