There are some little things that drive me nuts.
You see...no...not so much.
So pay attention!
These are little "mom pet peeves" that I can't help but complain about.
Come on! Don't you know me better than that?
I don't hate the world! I just get cranky sometimes!
I know, I know. In the grand scheme of things these things are not a big deal.
But like I said, they are little things. Little deals if you will.
Yes...little deals Howie.
Now there'e a Canadian dude with some serious pet peeves!
But...as always...I digress...
So...
Dear Family,
Here are a few things that I would like you all to work on. Please. It will make me so happy if you tried a little bit harder. Especially since I have asked you exactly 2,398,486 times already. (Yes, that is an exact number. Remember, women keep score!).
When putting your clothes in the laundry, please make sure they actually need to be washed. If you put something on and then ten minutes later decide you want to wear something else, fine. But don't throw the perfectly clean garment into the hamper just because you are too lazy to put it away. And on that note, don't throw it on your bed or on the floor.
OK, you are not THIS bad - we are not in an episode of Hoarders here...but point made.
When you do put clothing in the laundry that is actually dirty, please check your pockets. Tissues turn into a scattered, clingy mess once they hit the dryer and picking little, tiny pieces of white bits off of every little thing is not my idea of a rockin' good time. Other items that must be considered include gum and pens. And if you forget, don't come running to me complaining that your favourite shirt is no ruined because of an ink stain. Too bad, so sad. That is what I now refer to as "laundry patina". Deal with it. (Oh, and if you leave money in your pockets...and I don't care how much it is, say goodbye. I consider this my well-deserved tip for above mentioned tissue incidents. And the fact that I do your laundry period.)
Ugh!



Now let's talk toilets. Guess what? Not all of us in the house stand up to pee. So if you could kindly lift the toilet seat when you relieve yourself I would be ever so grateful. No, I don't care if it is in the middle of the night and you are tired. I am tired too. And when I sit on a wet toilet seat covered in what I know is not water is rather disgusting. Then I have to get up, wash the toilet seat, wash myself and then by this time I am wide awake. Not to mention that I have a little insomnia issue that makes these little incidents all the more frustrating.
I could put up this sign, but it does not really go with my decor.
Ahhh...I kinda like this one!
SOLD!
Throw garbage in the garbage can. Seems simple enough. But the number if times each day that I have to pick up a wrapper or a piece of crumpled paper or a this or a that...well, let's just say that if I had a nickel for each time I had to do this I would be able to hire a full-time housekeeper to do this for me. Which I don't. So keep listening.
Thank you.
When you are done eating or drinking something, please take your dishes and put them in the dishwasher. Or wash them in the sink. At least bring them to the frickin kitchen! Don't slip your plate under the family room couch or under your bed or any other place that seems convenient. Mold is gross. This is your home, not a frickin farm. Treat it like one.
Yeah. Yuck.
Now this one is for my husband. To be fair, he does his share of housework...so generally, I have no complaints. But here are a few tips. First of all, the inside of the oven is not a storage receptacle for dirty frying pans and such. I know you get this from your mother - bless her heart - but it drives me crazy. There is nothing more fun than turning the oven on and then once hot, opening it up to hot, burning oil and bits of crap from yesterday's breakfast. Just wash the frickin pan! Or put it in the sink and I'll do it for you.
Word!
OK - one more for my husband. And this is another thing I am pretty sure he got from his mother. The sink is not a garbage disposal. When you peel veggies or fruit or whatever, that stuff goes into the compost...or if you must, into the garbage. But not in the sink. The fat that you cut off of meat before you cook it is especially disgusting. And you wonder why the kitchen smells sometimes. Well perhaps it is because there are little pieces of rotting food stuck in the drain.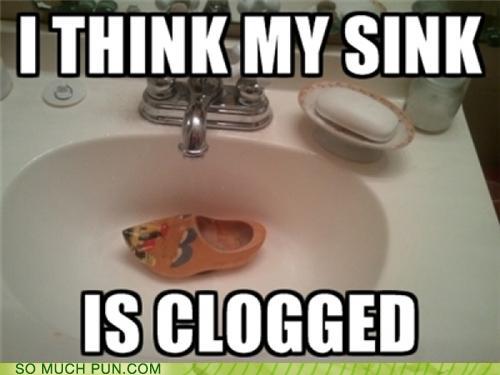 Hardy har har.
OK...just one more for Rob. Not everyone in the house is 6' 6" tall. Eventually, I may be outnumbered in this department, but for now please don't put stuff that I need to use on a regular basis on the very top shelf in the kitchen. I use those measuring cups. I need a new box of Kleenex on occasion. The boys' lunch bags are items that I need every morning. And that bag of chips? You are not fooling me. I know they are up there. And since you are gone for about 10 hours each day that you are working, I am not always in the mood to move a chair from the dining room over to the cupboard to reach something. Thanks for listening.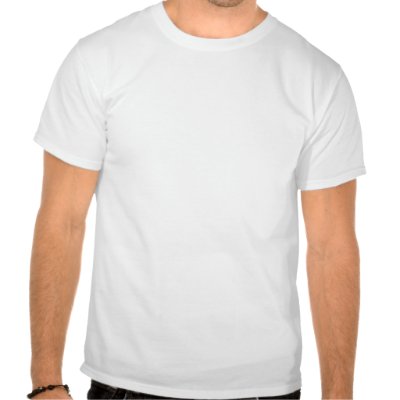 You're not tall...you're a freak of frickin nature!
When the baby is sleeping, the house needs to stay relatively quiet please. Rousing games of mini sticks, wrestling, loud movies and video games and walking up and down the stairs like elephants does not equate to a peaceful environment. Slamming doors is also something you need to stop. And yelling and screaming. We have a big yard. Go and use it!
Waking a sleeping baby is a sin!!!
If you take your toys out, clean them up when you are done. Simple.
"Clean up! Clean up! Everybody, everywhere!
Clean up! Clean up! Everybody do your frickin' share!"
If you don't like what I have prepared for dinner, too bad. Eat it or starve. Enough of the "Ewwww" and "Yuuuuuuck" and "I don't like this". And to my husband, enough of the "My mom makes it this way and it tastes so good." Well I am not a chef. And I am not my mother-in-law. I am me...and you are stuck with me and if you want to be fed, you will eat what I prepare. I am not going to make you Nutella sandwiches every time you are hungry and I am certainly not a short-order cook. To borrow a phrase: "It's a not so bad, it's a nice a place - a shuddup a your face!"
Exactly!
Well peeps, I could go on...but I won't. I really am a pretty easy going mom. I am not one of those evil "do everything perfectly" moms.
Although, I do kinda look like the evil Queen from Snow White here.
"Mirror, mirror, on the wall..."
I realize this is just a rant, but this is my frickin' blog and I will rant if I want to, rant if I want to, rant if I want to.
Blog, party...rant, cry...whatever!
You would rant to if it happened to you. (do, do, do do!)
Smiles,
Lora