Yes peeps...it is finally upon me.
On September 17, 2012 I will officially be out of my 30s and will turn the big 4-0.
Me!???! 40!!?!
NOOOOOOOOOOO!!!!!!
Help me.
Actually, I have been thinking a great deal about this big birthday and have decided to help myself.
I have decided that it is fall, I am turning 40, I have some bad habits to break and it is a perfect time to reinvent myself.
There I go with the butterfly metaphor again!
A mid-life crisis perhaps?
Well...maybe so.
Exactly!
I think!
But I can either wallow in my faults and problems...or I can do something about them.
I can reinvent myself.
This my seem all Oprah-esque and cliche, but it really does seem like the perfect time to take a good, long look at what I am doing right, what I am doing not so right and recalibrate.
This is me recalibrating.
I'm kinda cute in this pic donchya think?
I do have a tendency to focus on the bad and on trying to fix everything all at once.
And guess what?
That never works.
Ever.
Setting myself up for failure is not my idea of reinvention, so I need to come up with a different plan.
New plan!!!!
My 40th birthday also falls during a natural time of transition in my life so it is all making sense that this is my time to shine.
I'm looking for work, my baby started pre-school and a myriad of other things. I just feel ready for change.
Like you know you are ready for something big.
This is all starting to sound very cheese-ball, so please excuse me, but hey...I'm frickin' 40 and I am no supposed to care what others think. I gotta do what I gotta do for myself.
Like stop eating so much cheese!
And really, that is what this is about.
It's about me.
That's right....ME!
I am taking a little focus off my kids, off my husband, off everything else that seems to get in the way of self-care and spend a little more time on making some positive changes for myself.
A bigger nose, lips and chin perhaps?
A larger forehead and an eye-lift maybe?
Hmmmm....thin out my face?
But maybe this would really screw things up!
Not everything is in focus at the moment.
This is all very general, I realize...and I am not planning any major plastic surgery that cat be done using photoshop so don't be alarmed...but future posts will get more specific about the positive changes I
am
planning to make.
As I said...not everything is clear yet.
Change rarely is. That is the scary yet exciting thing about it.
And of course, I am not looking for perfection as I know it does not exist.
Well...except here. Elle is perfection.
And she is almost 50 yo!
I'm just looking for added balance. For a healthier lifestyle. For a little more nurturing towards myself.
Cause if Mama ain't happy, ain't nobody happy.
Now if only my grammar were gooder.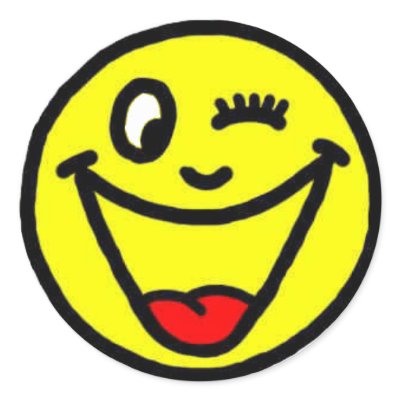 Hey...at least I'm still smilin'!
Smiles,
Lora