"Happiness is when what you think, what you say and what you do are in harmony."
Yes peeps...I am still making my way through the book
The Happiness Project
by Gretchen Rubin.
(At least I was when I wrote this!)
And yes, I am learning something new with each small snippet I absorb.
Like what I learned about
Hostess Neurosis
.
Or what I learned about
Fog Happiness
.
And what I learned about how I need to
Act The Way I Want To Feel
.
Yup!
I'm always learning!
In Chapter 4, entitled "Lighten Up" her focus is on parenthood. Rubin is the mother of two young girls and through her happiness project she was seeking out ways to add more fun and lighter moments into her day-to-day life - especially concerning her interactions with her children.
Before she mentions the four stages of happiness - which she came up with after her extensive research on the topic, she reminds the reader of the more commonly known five stages of grief as famously coined by Dr. Elizabeth Kubler-Ross: denial, anger, bargaining, depression and acceptance.
Being a self-help junkie, I was already quite familiar with these.
And perhaps I will write something more in-depth about my thoughts on these stages.
But today, I want to take a closer look at Rubin's four stages of happiness.
According to her, "to eke out the most happiness from an experience, we must
anticipate
it,
savour
it as it unfolds,
express
happiness, and
recall
a happy memory."
Hmmmmm. Interesting.
The first stage -
anticipation
- is something I already knew.
I actually say quite often that "half the fun of realization is anticipation."
Remember the anticipation of a first kiss?
I probably even wrote a post about this way back when, and surely have mentioned it...and I would link you up to that if only I remembered and if only I were not so lazy.
But think about it.
Let's say you are planning a vacation to...oh...say...Hawaii. Your tickets have been purchased, childcare for your kids has been arranged (yes...this is an adults-only get-away!) and you have booked of the time from work.
But the vacation is not for another 3 months!
Do you see where I am going with this?
Having something to look forward to is exciting!
It gives you a skip to your stride and something to daydream about. Just knowing that the day you get on that plane, on your way to a tropical paradise is inching forward with each passing day is all part of the fun!
Moving on.
Let's chat about
savouring
happiness as it unfolds.
It really depends on the attention you give to any experience - be it something as big as a grand vacation - or as seemingly insignificant as baking cookies with your kids.
I remember this fun, cookie-baking, snow-day with my boys.
It is all about being present. And Lord knows I have written about this one before. For example...
Parenting and Pondering in the Present.
In fact, this one was picked up by a popular website VividLife and republished under a slightly different title
here
.
Children naturally live in the moment. We can learn so much from them.
Julian having fun with bubbles!
Drew ripped up a box of Kleenex all over the living room...and Mama let him because he was having so much fun!
And while we are on the topic of happiness, I also write a short piece entitled
A Short Note on Happiness
that you may enjoy.
And finally, my post
Have You Noticed?
was another one that struck a chord with many as it went viral via Facebook, Twitter, etc. It also got picked up and re-published by WellnessX
here
.
So...
presence
is a cornerstone topic here on The Hugging Home, as is
happiness
, for that matter.
So is my digressing. But you know that.
So often our minds are in the past or in the future. We need to be in the NOW to really savour the day-to-day experiences of our lives.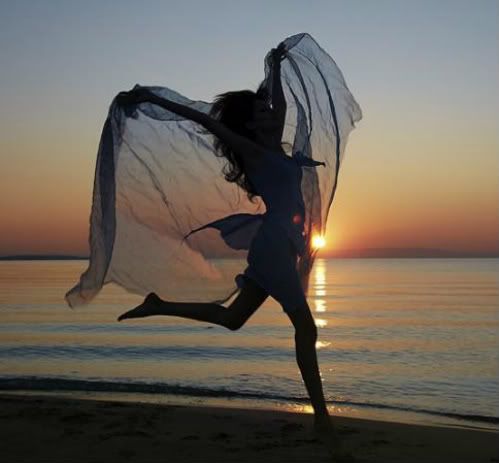 After all, now is all we really have. Now IS life...happening.
So pay attention.
The next stage of happiness, as per Rubin, is
expressing
happiness.
It is one thing to say you love someone, but it is quite another to express it.
We need to show people that we care about most how much we care about them.
Snuggle with Noah!
So often we focus on the negatives and take the positives for granted. And the elusive "they" say that it takes 5 positive expressions towards someone to counter any 1 negative expression.
Julian giving his baby brother Drew a loving nuzzle.
So do those little things that mean so much...just...because.
Praise and compliment. Try not complaining or nagging too much.
If you feel love...express love.
You will find you get it back in droves.
I talk about the power of simple but powerful words in my post
Powerful Words for Today
as an example. Come to think of it, this one was also republished by WellnessX
here
.
Recalling
a happy memory is the fourth stage of happiness.
This is one of the reasons why I think traditions are so important.
I can recall so may happy memories from my childhood that stem from traditions.
Going skating at the local park and then home for fondue with my family on New Year's Eve. Enjoying hot chocolate by the fireplace and getting to open one Christmas present each on Christmas Eve. Ordering Chinese food every time the Super Bowl was on...even though none of us were much in to football!
Looking back at photos from when I was younger bring back happy memories too.
Me and my mom at Blue Mountain.
Me and some of my best friends goofing around on my 21st birthday.
That is me, bottom, middle apparently trying to lick my friend's forehead.
I have tried to preserve some happy memories for my children by making them each a scrapbook of their first year of life...right from the moment they were born to their first birthday. (I have to admit though, that I am overwhelmed with all of the digital photos I have of my youngest - I didn't have a digital camera when my oldest two were little - that I have yet to even develop most of them. I have to get on that!)
As I truly believe, the main purpose in life is to be happy...so I was happy (ha!) to learn about these stages - not because they are revolutionary - because really they aren't - but because we all need reminders.
Consider this yours - from Gretchen - to me - to you!
Smiles,
Lora